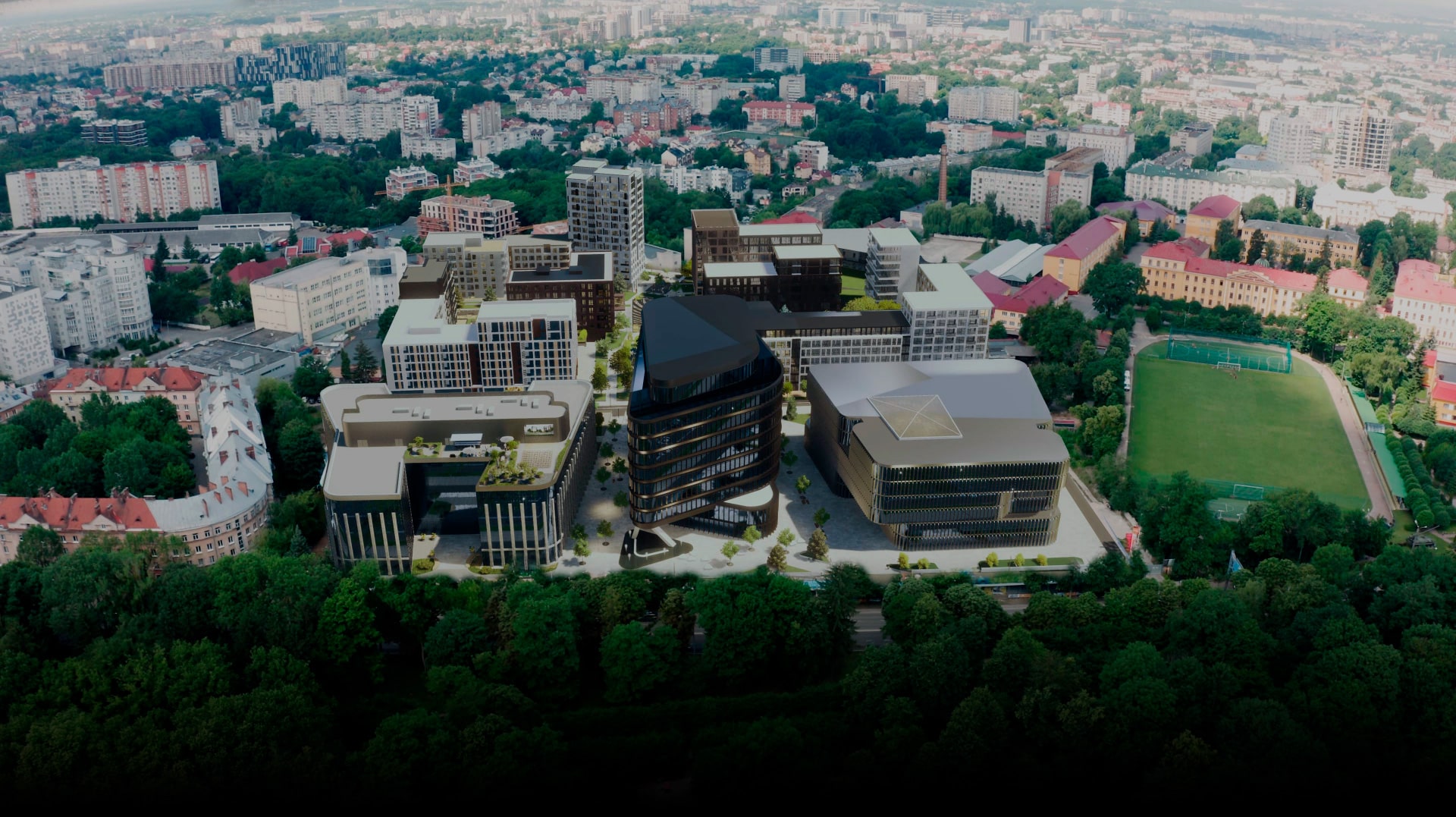 LvivTech.Живи
One step ahead
Project's Initiators and Partners

PROJECT'S ARCHITECT POLISH ARCHITECTURAL BUREAU APA ARA Wojciechowski (Warsaw, Poland) is a full-cycle architectural project bureau. 25 years on the market. A multicultural talented specialists' team that successfully implements projects in Poland and abroad. Awarded with various awards, including Property Design Awards 2019 (Hotel Interior Design Category), TopBuilder Award 2018-2019, Architect of the Year Awards and many others. Specialists in building design according to the LEED and BREAM (United Kingdom) green certification standards. The company portfolio includes office centers (The Park in Warsaw, Alchemia in Gdansk, UNIT.City in Kyiv and others), residential complexes (Port Plaski, Dora32, and others), shopping centers (Galeria Malta, MODO and others), hotels, industrial parks, landscapes, and design projects.
PROJECT'S DEVELOPER UDP is a leading developer group in Ukraine that has been operating in the market since 2002 and is using the world's best metropolitan development practices. The company cooperates with leading design bureaus and implements the latest architectural and engineering solutions. UDP initiates and successfully implements long-term projects, including the Ocean Plaza shopping mall construction and Novopechersky Lipki, Fontana Boulevard, RiverStone, Park City residential complexes constructions, and an innovative park in Kyiv UNIT.City.

UFUTURE INVESTMENT GROUP UFuture is a holding company owned by Ukrainian businessman Vasyl Khmelnytskyi. This company integrates his business and social projects. The company has a diversified assets portfolio in the real estate, infrastructure, industry, renewable energy, pharmaceuticals, and IT. UFuture's assets are estimated at $500 million, and the total capitalization of the businesses it invested in is up to $1 billion.