WUBC business community met with Vasyl Khmelnytsky on the basis of LvivTech.City Innovative park
23 May, 2022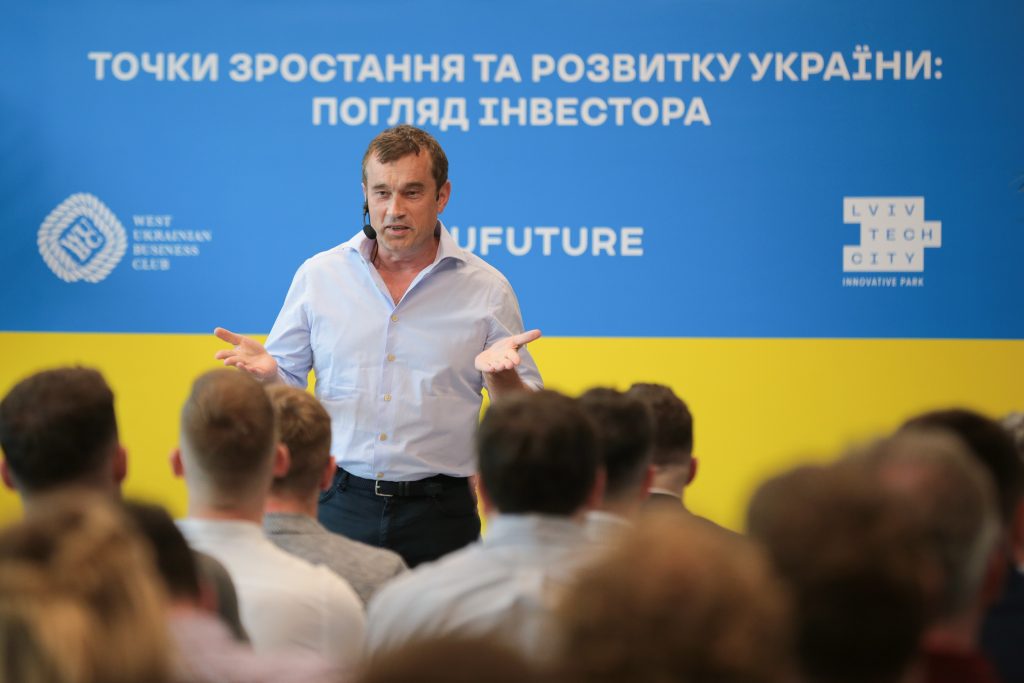 On May 21, the West Ukrainian Business Club, which unites like-minded people and shares the experience of effective business, met with Vasyl Khmelnytsky, founder of UFuture Holding, Innovative Parks in Kyiv and Lviv, a person who knows how to build effective business processes and is constantly moving. forward. The topic of the meeting was "Growth and Development Points of Ukraine. The investor's view ".
At the meeting, they talked about how to survive business in war. Economic recovery is the driving force that will help rebuild the country as quickly as possible. Therefore, the business must recover. What's more, a new one should appear!
That is why even in these difficult times the construction of the LTC innovation park does not stop.
LvivTech.City Innovative Park aims to gather talented young people on its territory and make sure that our specialists stay and work in Ukraine. That people have a place where they can realize all their bold plans, launch new startups, and do everything to make the country live and develop.
The meeting seemed interesting, and useful, experiences were exchanged, plans were shared, the vector was determined, so go ahead!
Together to victory!