City in the city. The first Innovative park is being built in Lviv
2 February, 2020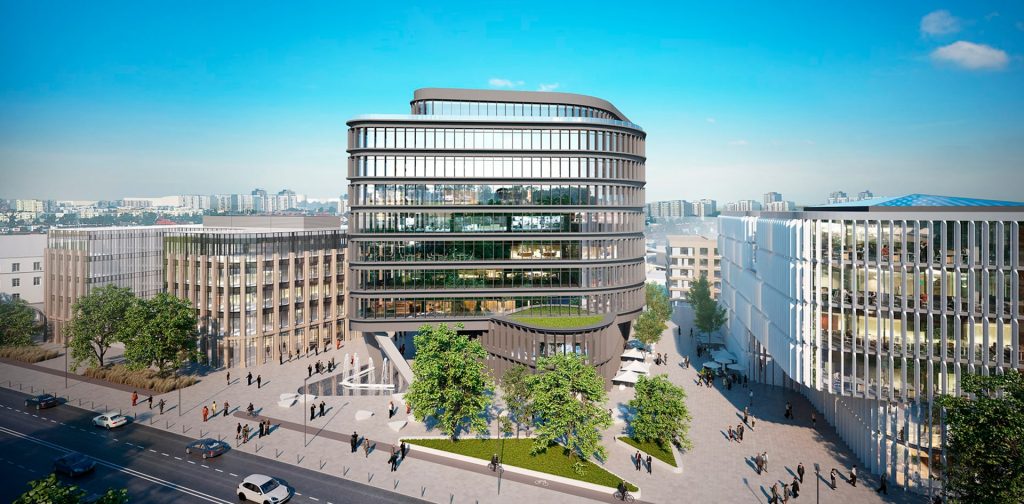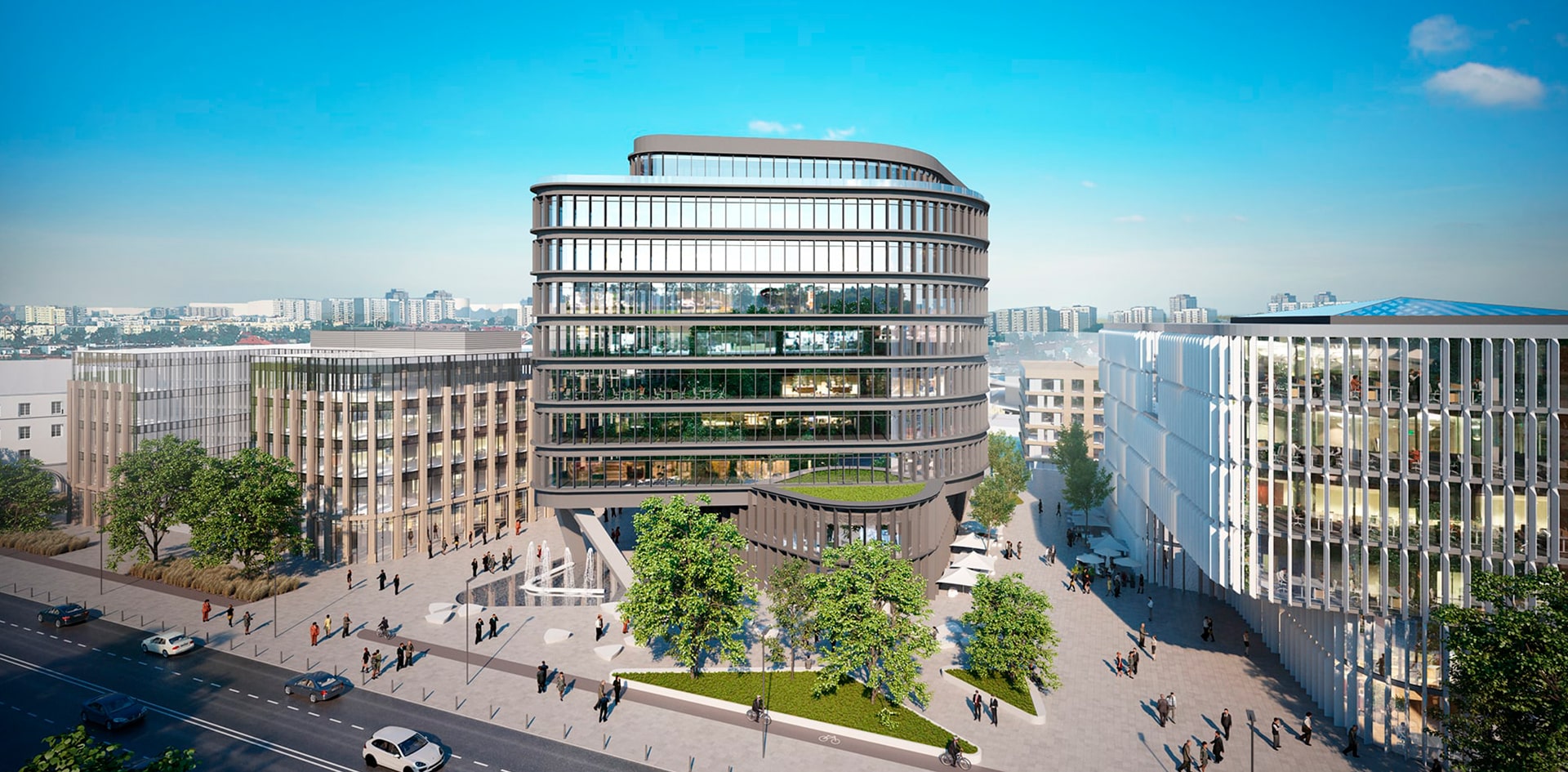 Here you can work, study and even live.
The city's first Innovative park is being built in Lviv. "Your city" learned what its feature is, whether the city lacks high-class commercial real estate, and how such a project gives impetus to the development of Lviv.
LvivTech.City is the first Innovative park in Lviv to house Class A offices, conference centers, coworking spaces, educational and medical centers, housing, shops, gyms, lounges, a modern cafe, as well as an IT school, and a shopping gallery. It will be a city within a city. In addition, LvivTech.City will have a special location: across the street – Stryj Park, next to – Sheptytsky Center and UCU campus, and nearby – space for innovation Lem Station in the former tram depot.
Lviv needs quality offices.
According to the former head of the Department of Urban Development Andriy Pavliv, Lviv is the first city to move away from traditional views on the master plan and abandon the industrial way of thinking.
"New jobs are being formed in Lviv – post-industrial and information," says Andriy Pavliv, emphasizing that the city needs new office centers.
His opinion is confirmed by the former architect of the city Julian Chaplinsky. During the discussion of the Integrated Development Concept, he cited the following statistics: the area of ​​office space in Krakow, where the population is about the same as in Lviv, is 1.13 million square meters. m, and in Lviv – only 135 thousand square meters. m.
"Lviv has great potential and positive dynamics of business activity. More than 25,000 people are involved in the IT industry, and they need modern and comfortable offices. This is the main reason why we are here. In addition, Lviv has a positive investment climate: we talked to the city authorities, presented our project, and received support, which is very important for investors and long-term projects such as our park, "said the CEO of UPD, a project group. Vitalii Melnyk.
Class A office real estate, which will be in the Innovative park, are business centers that meet the highest requirements of international quality standards. They are located in new, specially built, or completely renovated buildings, and have a competent free planning of space, modern engineering systems, and the highest level of service. Such office complexes, as a rule, are built according to the author's design with the use of quality materials. Their appearance and interior, spatial, planning, and functional organization emphasize the high style and status of their customers.
Such business centers have a well-developed infrastructure: convenient access roads, a sufficient number of above-ground and underground parking lots, own security and management service, full automation of all life support systems, reception, hall for communication with VIP clients conference halls, fitness center, beauty salons, cafeterias, restaurants. There are already several offices of this class in Lviv, for example, Legend-Class (111 A Shevchenka Street), Rius Business Center (12 A Hnatiuka Street), and even the unfinished Viking Business Park Business Center (Zelena Street)., 151). They have a convenient location, private parking and modern architectural solutions. And the developers of LvivTech.City went further.
Come to work "in slippers".
In the Innovative park LvivTech.City it will be possible not only to work, but also to study and even live. There will be two zones on the 4.7 ha plot – office and residential. The office area will consist of three buildings, accessed directly from Stryjska. Their area will be over 60 thousand square meters. m. The area of ​​residential buildings is more than 42 thousand square meters. m together with commercial facilities, kindergarten, medical center, and services. According to the plan, employees of LvivTech.City resident companies will be able to rent and buy housing of various sizes and sizes in these houses. In addition, guest apartments are planned, where you can comfortably sit during a business trip. Six residential buildings will be located behind the office. Underground parking in the office area will be designed for more than 250 parking spaces, and in the residential area – for more than 550. There are also 120 bicycle parking spaces on the territory.
"Our format -" Live, work, learn, relax "- is to some extent know-how. Having visited several dozen parks – science, production, business parks – around the world, we saw different combinations of these criteria, but all four – nowhere. Usually parks include office space, the necessary infrastructure, and sometimes the educational component, "says Vitalii Melnyk.
According to him, innovation parks usually include only office space and the necessary infrastructure, sometimes – the training component. So UPD decided to change that, because time is the only resource that cannot be restored.
"Why not provide a person with the opportunity to work, live, study and relax in one place? Each of us wants to spend a minimum of time on logistics. It is very convenient to be able to go to work or get a service, so to speak, "in slippers" "- I will explain
It already works.
The UDP development group of companies has already implemented several successful projects, including the Ocean Plaza shopping mall and the Novopecherskie Lypky residential complex in Kyiv. It was she who started the format of innovation parks in Ukraine and built the first one in Kyiv – UNIT.City, which Tvoemisto.tv has already reported on. In addition to Lviv, the company also plans to build an Innovative park in Kharkiv. Vitalii Melnyk says that their philosophy "Live, work, study, relax" has already proved itself in Kyiv.
"In Kyiv, there is a good demand for office space – more than 35 thousand square meters. m are already fully populated. We have the necessary infrastructure, an IT university with about a thousand students. A month ago, the fourth part was launched-housing, and the demand for it shows that our philosophy and our format corresponds to the market. Our advantage is also flexibility: in our parks everything is designed so that it is possible to adjust each quarter to the requirements of the target audience, "says Vitalii Melnyk.
Residents of the park will be high-tech companies in the fields of IT, energy saving, biotechnology, R&D centers, incubators and accelerators, educational projects in the fields of IT, design and more. You can apply for residency at the link.
Source: www.tvoemisto.tv