LvivTech.City won the European Property Awards 2020-2021
20 October, 2020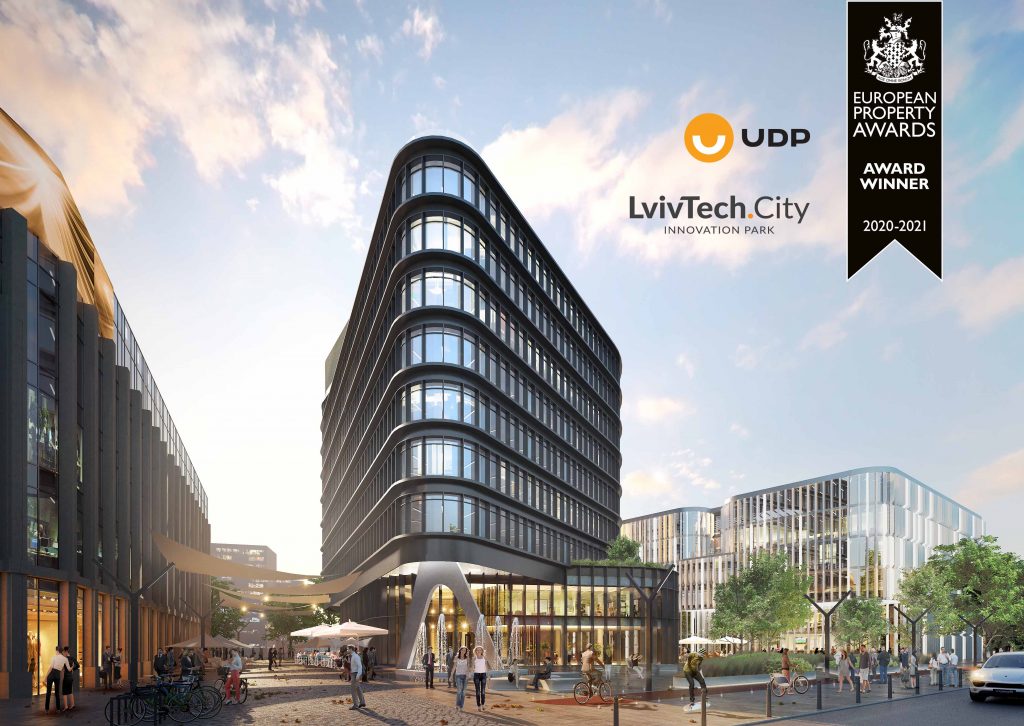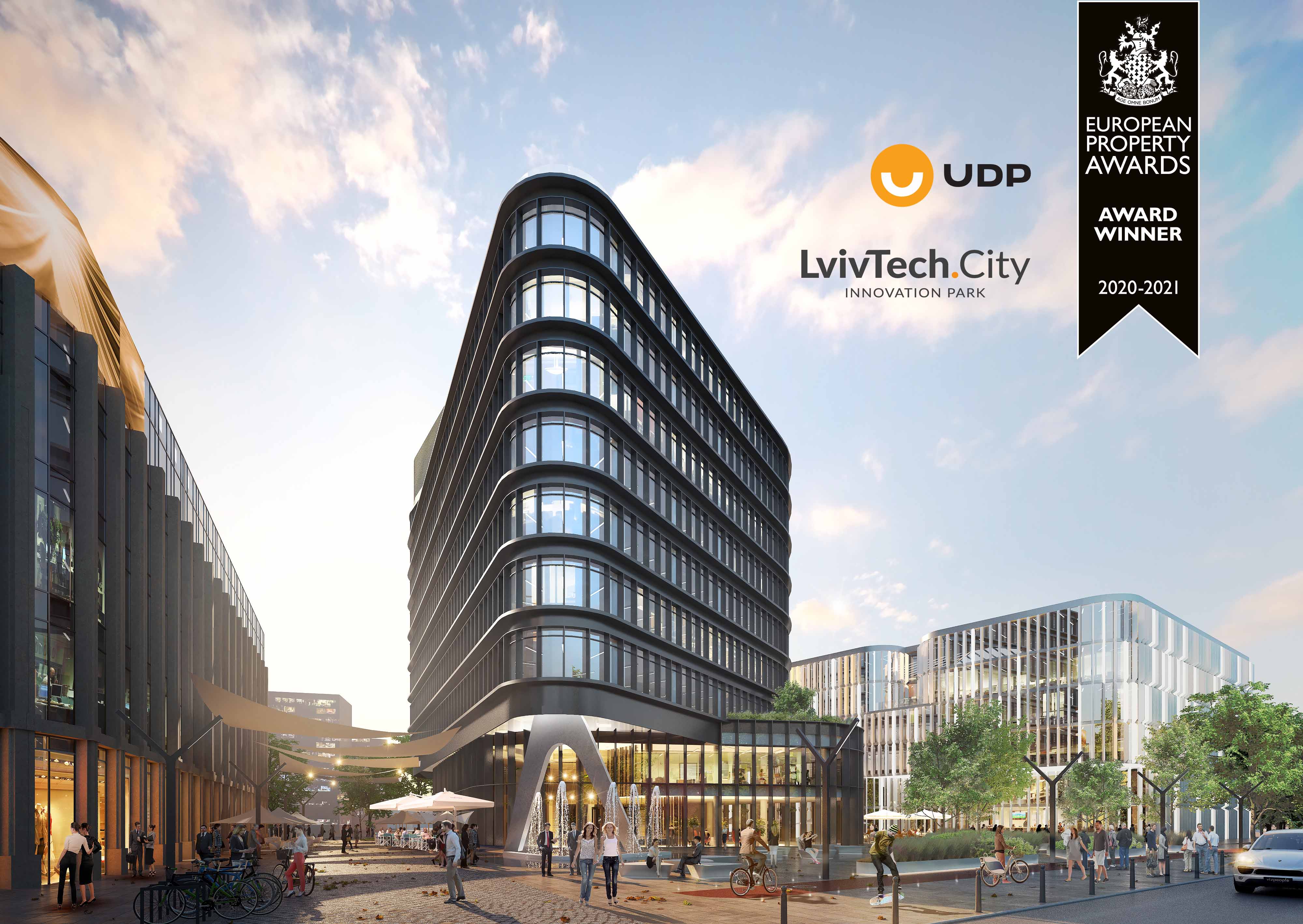 UDP developer's LvivTech.City Innovative park has become the best multifunctional development project in Ukraine according to the European Property Awards 2020-2021.
The European Property Awards are the most prestigious awards, the experts of which have been celebrating the best projects in the field of residential and commercial real estate in Europe for 25 years.
"The victory of the LvivTech.City project in the European Property Awards is another achievement of the UDP team. We approach the creation and development of all our projects at the highest professional level, and the high appreciation of the international development and architectural community is proof of that. I am sure that the innovation park LvivTech.City will become a new monument of modern Lviv, "commented Vitalii Melnyk, UDP Vice President.
The Oscars in the real estate market are awarded to 80 independent professional experts from around the world who evaluate projects on many criteria, including project design, quality, innovation, originality and compliance with the principles of sustainable development. The jury is chaired by Lord Caithness, Lord Best, Lord Liverpool and Lord of the Tours – representatives of the House of Lords, the upper house of the British Parliament.
The European Property Awards are part of the International Property Awards, an international award presented annually in Europe, the United States, Canada, Central and South America, Africa, and more.
LvivTech.City is the first Innovative park in Lviv implemented by the development company UDP. An ecosystem based on the principle "live-work-study-rest" will be created on the territory of the former industrial zone. The picturesque green area opposite Stryj Park will feature a Class A residential and office space, coworking spaces, creative spaces and all the necessary infrastructure – gyms, lounges, bike paths, cafes and a shopping gallery.
All facilities of the Innovative park are built according to the standards of "green" construction LEED (Leadership in Energy and Environmental Design). The LEED Certificate of Conformity is issued to those companies that will use natural resources efficiently, give priority to environmental materials and reduce environmental impact.
UDP implements these principles in the construction of UNIT.City Innovative parks in Kyiv and Kharkiv.
LvivTech.City will bring together leading technology and innovation companies, R&D centers, incubators and accelerators, entrepreneurs, and young startups that are actively developing and creating a cluster of innovations for the development of the city and the country. The first of three business campuses is scheduled to be commissioned in the second quarter of 2021. During the same period, the sale of the first apartments in LvivTech.City will begin.
The European Property Awards ceremony will take place online on December 11, 2020 in London